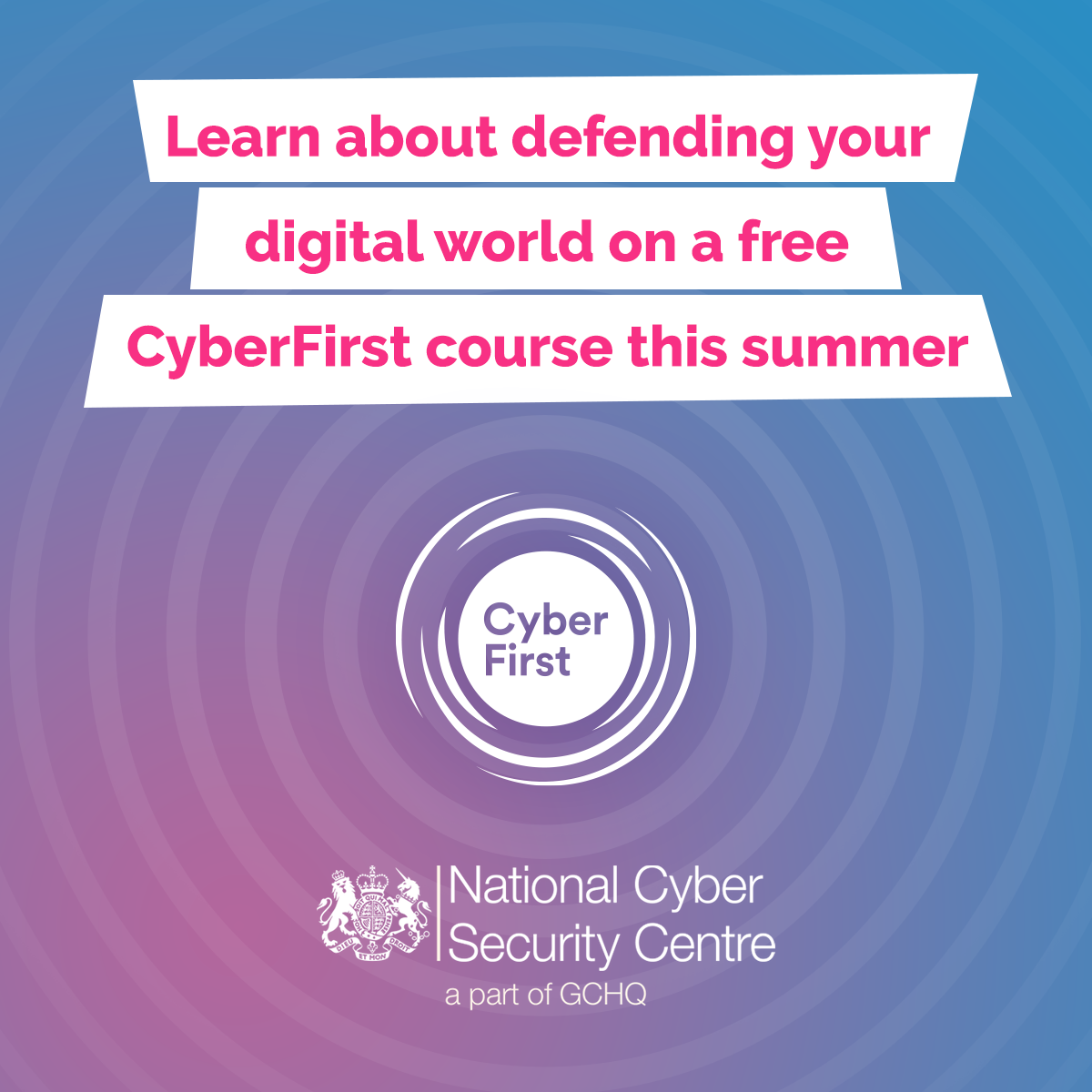 CyberFirst introduces young people with a passion for computing and technology to the fascinating world of cyber security. It is a programme of opportunities inspired and led by the National Cyber Security Centre (NCSC), a part of GCHQ.
Each course is designed to hone the potential of young people with a taste for technology. Students will gain skills, experience and exposure that can empower them to be the future first line of defence in our CyberFirst world.
Courses are being offered at three levels: Cyber Defenders (14-15-year-olds), Futures (15-16-years-old), Advanced (16-17-years-old) with online and residentials options available over July and August. All courses are free, and the majority are provided in ten, half-day online sessions. This learning programme has been SCQF credit rated by SQA (Scottish Qualifications Authority).
This course is a valuable introduction on how to build and protect small networks and personal devices. It increases students' awareness of cyber security, whilst equipping them with a set of relevant practical skills they can apply in their own lives.
This course explores advanced cyber security threats to devices, apps and software, then discover ways to prevent them. The course offers an insight into not just the method but the motivation behind cyber threats.
This course hones the skills and behaviours needed to enter the cyber security or tech-based workplace for real.
Each course is designed to inspire and encourage students from all backgrounds to explore and consider careers in cyber security, offering young people with the potential the support, skills, experience and exposure needed to be the future first line of defence in our CyberFirst world.
CyberFirst courses and dates for summer 2022
For more information visit the CyberFirst website.