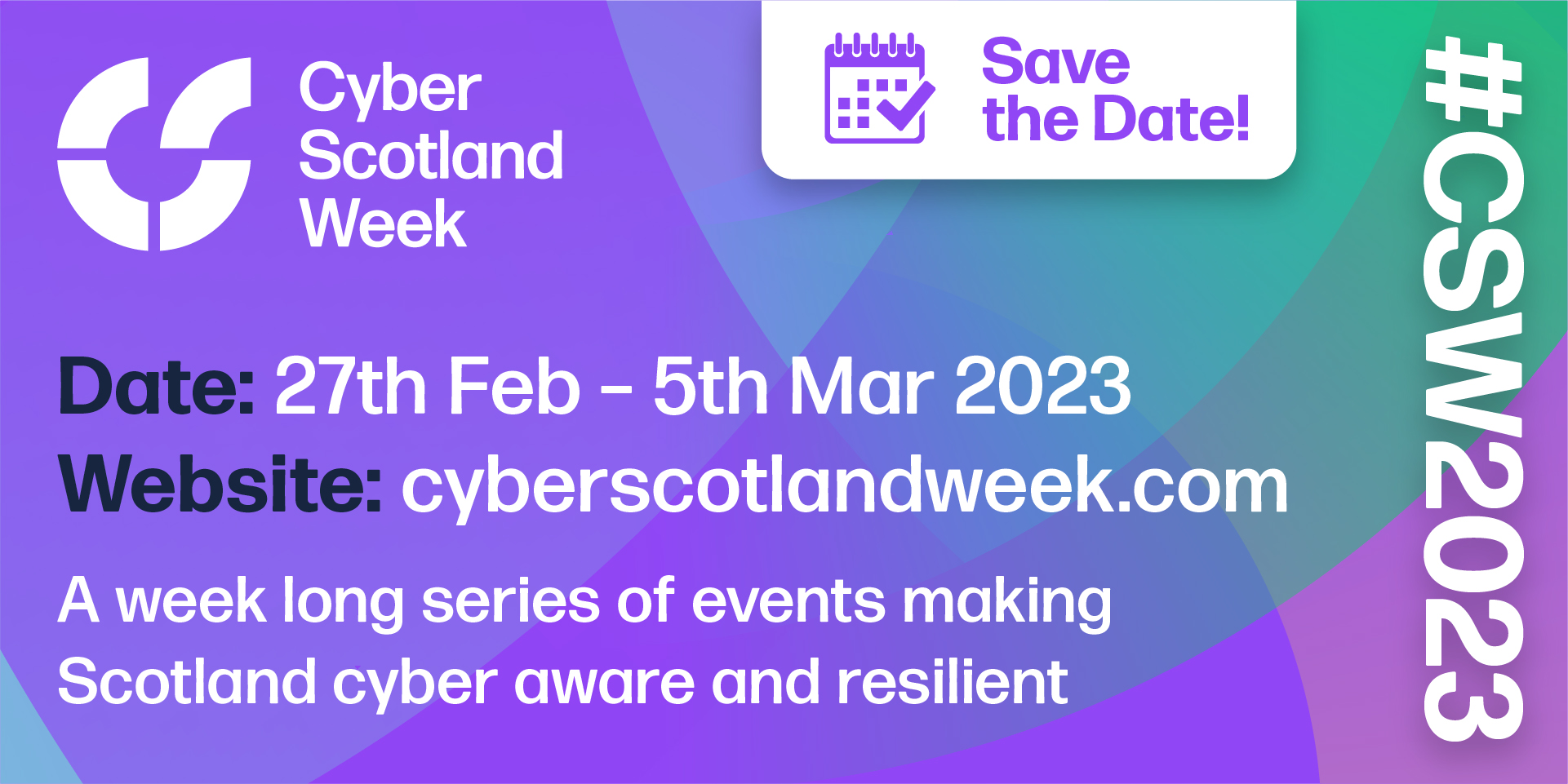 CyberScotland Week is taking place 27th February – 5th March 2023.
This week provided a fantastic opportunity for you and your organisation to learn how to stay secure online and how you can protect yourself, protect your business and be more cyber aware.
The events include a diverse range of in-person and online events. Free webinars, resources and learning opportunities took place throughout the week to a wide audience to help people and organisations become more informed about cyber risks and how to become more cyber resilient.
#CSW2023