Welcome!
This bulletin is dedicated to cyber-related education, skills and training. It is for anyone interested in forthcoming education opportunities relating to cyber resilience or cyber security (for example, learners, school teachers, youth workers, college lecturers, academics, training providers or learning and development managers).
Please subscribe to our CyberScotland mailing list to be notified by email when a new bulletin is published.
Keep up to date on social media, follow us on Twitter and LinkedIn.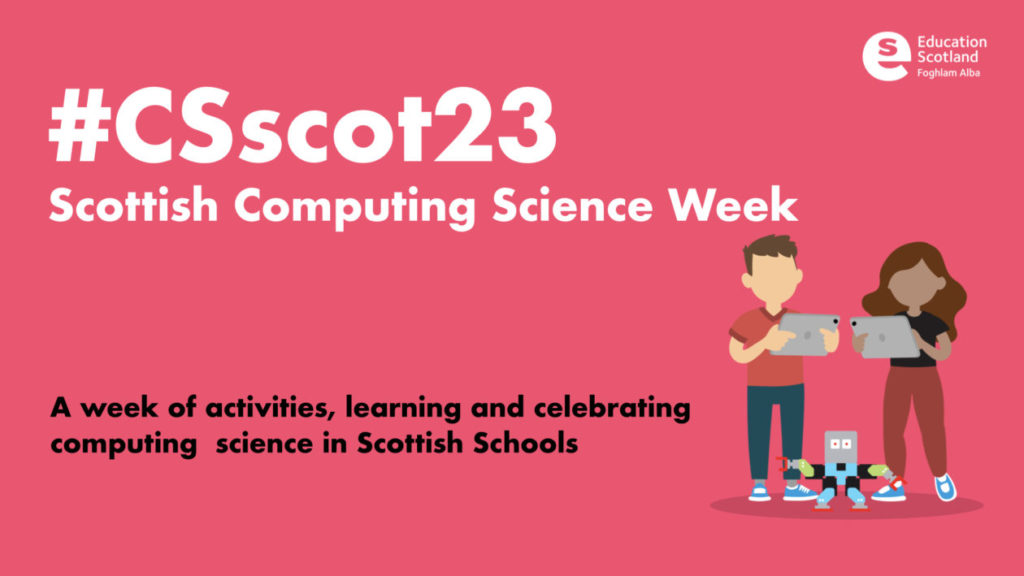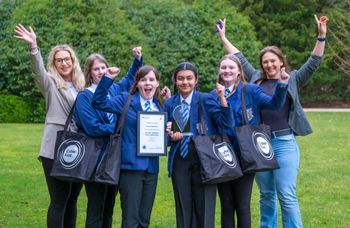 Stirling High School claim top Scottish spot in CyberFirst Girls Competition
Huge congratulations to Stirling High School who claimed top spot for Scotland in this year's NCSC CyberFirst Girls Competition. Having battled their way through the preliminary round, 11 of the best teams in Scotland converged on the RBS/NatWest Conference centre at Gogarburn on Saturday 4th February.
They all competed throughout the day and Stirling were crowned the Scottish victors. Alongside a bag of goodies for all the finalists, each of the winning teams won a new laptop and were subsequently hosted at a CyberFirst Girls Competition Winners weekend and a dinner at the Titanic Hotel in Belfast, alongside the winning teams from Wales, Northern Ireland and the English regions.
More information can be found here.
An interview with the winning team can be heard here on the CyberScotland podcast
For 14-17 year olds: CyberFirst offering programme of free face-to-face and online summer courses
Are you enthusiastic about technology and interested in exploring and expanding what you know about staying safe online? CyberFirst's programme of free face-to-face and online summer courses could be just the thing to develop essential skills and bring a fresh purpose to your break.
The CyberFirst Defenders, Futures and Advanced courses are for 14 to 17-year-olds. You'll learn all kinds of practical insights into digital safety and how everyday technology really works. Course content will be delivered in our usual fun and interesting way, and you'll get to meet lots of like-minded students.
Inspired and led by the National Cyber Security Centre (NCSC), a part of GCHQ, CyberFirst is a programme of opportunities to help young people explore their passion for tech by introducing them to the fast-paced world of cyber security.
Through a programme of practical, hands-on learning and teamwork tasks, you'll learn valuable new skills and develop your understanding of how the systems and software that surround us are connected; how information flows through networks; and how we can take sensible steps to stay safe in our digital world. All alongside like-minded students your own age.
CyberFirst is about using your passion for technology to shape the cyber security community of tomorrow. You don't have to be a coder or secret software developer – we're looking for people from all walks of life and backgrounds. Live streamers, Instagrammers, vloggers, gamers – whatever your thing, it's your enthusiasm we're interested in.
More information is available here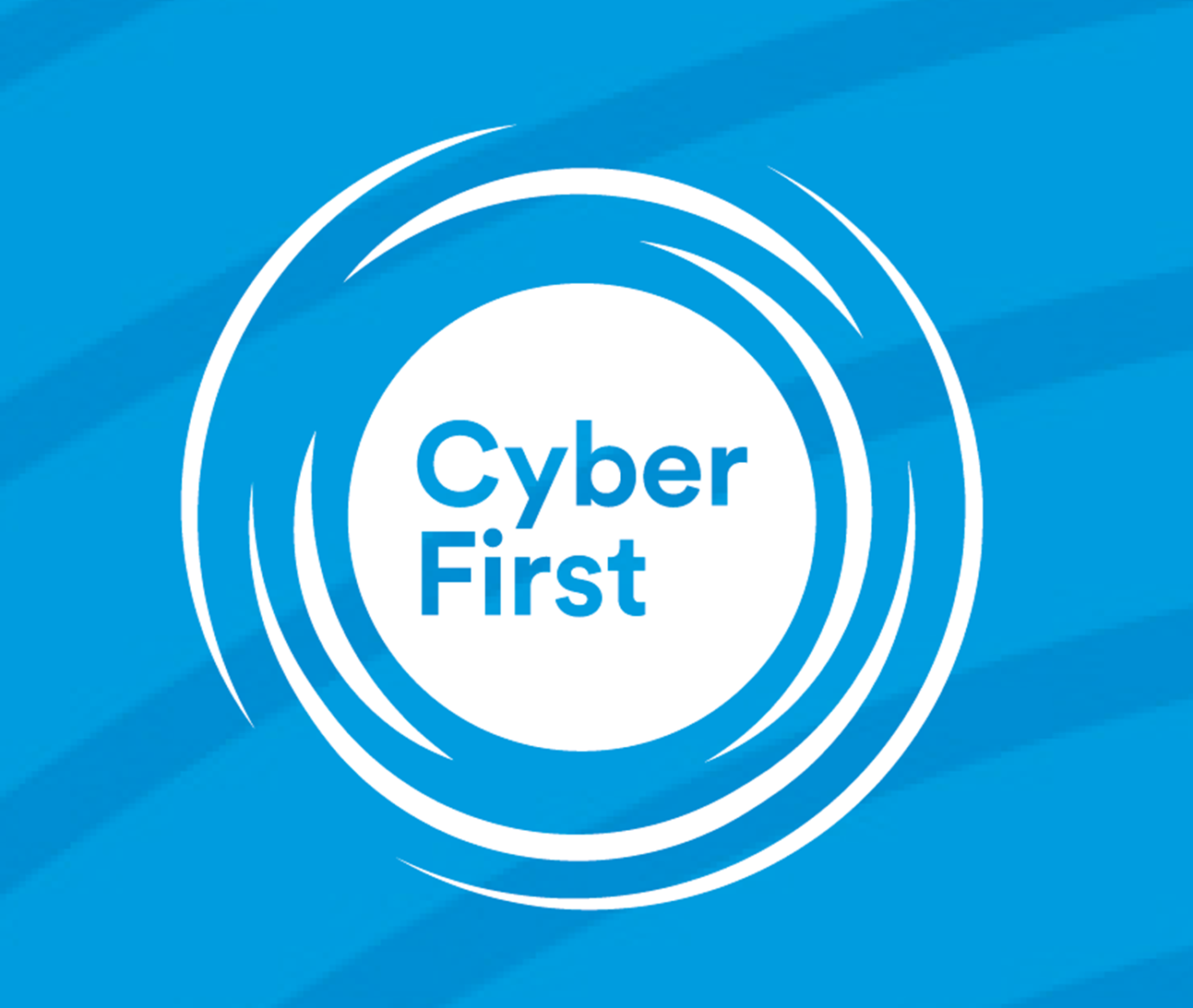 Colleges and Universities
Cyber Security Scholarship
Accelerating access for women into digital and cyber careers: Short course scholarships available now with GCU and Cisco.
Taking applications now for a May 8 start
The digital skills gap in the UK costs the UK economy lost GDP potential of £63 billion per year. A large component of that gap is the missing contribution of women to software engineering and cyber security that Scottish and UK companies so badly need. Gender and neurodiversity are critical factors of successful cyber security but the challenges of achieving this diversity persist.
GCU, Cisco and Scotland Women in Technology (SWiT) have established a partnership to inspire and encourage women to keep learning and grow career options in digital and cyber security. This critical skills initiative is funded by the Scottish Funding Council.
As partners, they want to really mobilise more routes for women into a technically advanced, skilled, digital workforce and see diversity grow.
They hope to reach women from a range of backgrounds and circumstances who seek to start a new career, increase their earning power, change career direction and make a difference in the Scottish tech sector.
More information is available here
Apply here: GCU Upskilling Application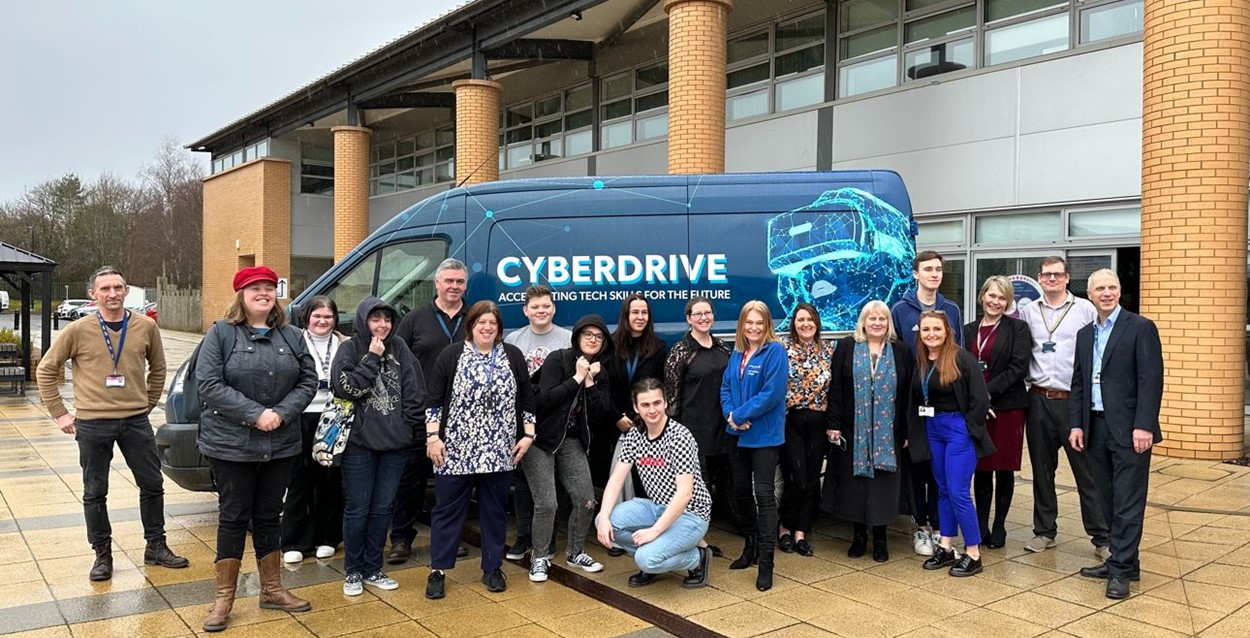 West Lothian College launches CyberDrive to speed up the take-up of tech skills
A highly anticipated cyber initiative has been brought to life at West Lothian College.
CyberDrive, a roaming cyber security unit, creating pop up cyber labs in West Lothian high schools and communities was launched on 29 March at the College's open day, to accelerate the uptake of cyber skills to help address shortages in Scotland's growing tech sector. College cyber experts will transport high-end technology to secondary schools where they will deliver hands-on workshops on cyber security, coding and virtual reality.
The initiative was brought to life in partnership with tech industry body, ScotlandIS, who secured funding from the Scottish Government to enable the college to invest in leading edge technology that will be used to run workshops in locations across West Lothian.
The West Lothian Development Trust funded the van that will take these workshops to towns and villages across the county.
Businesses and other Organisations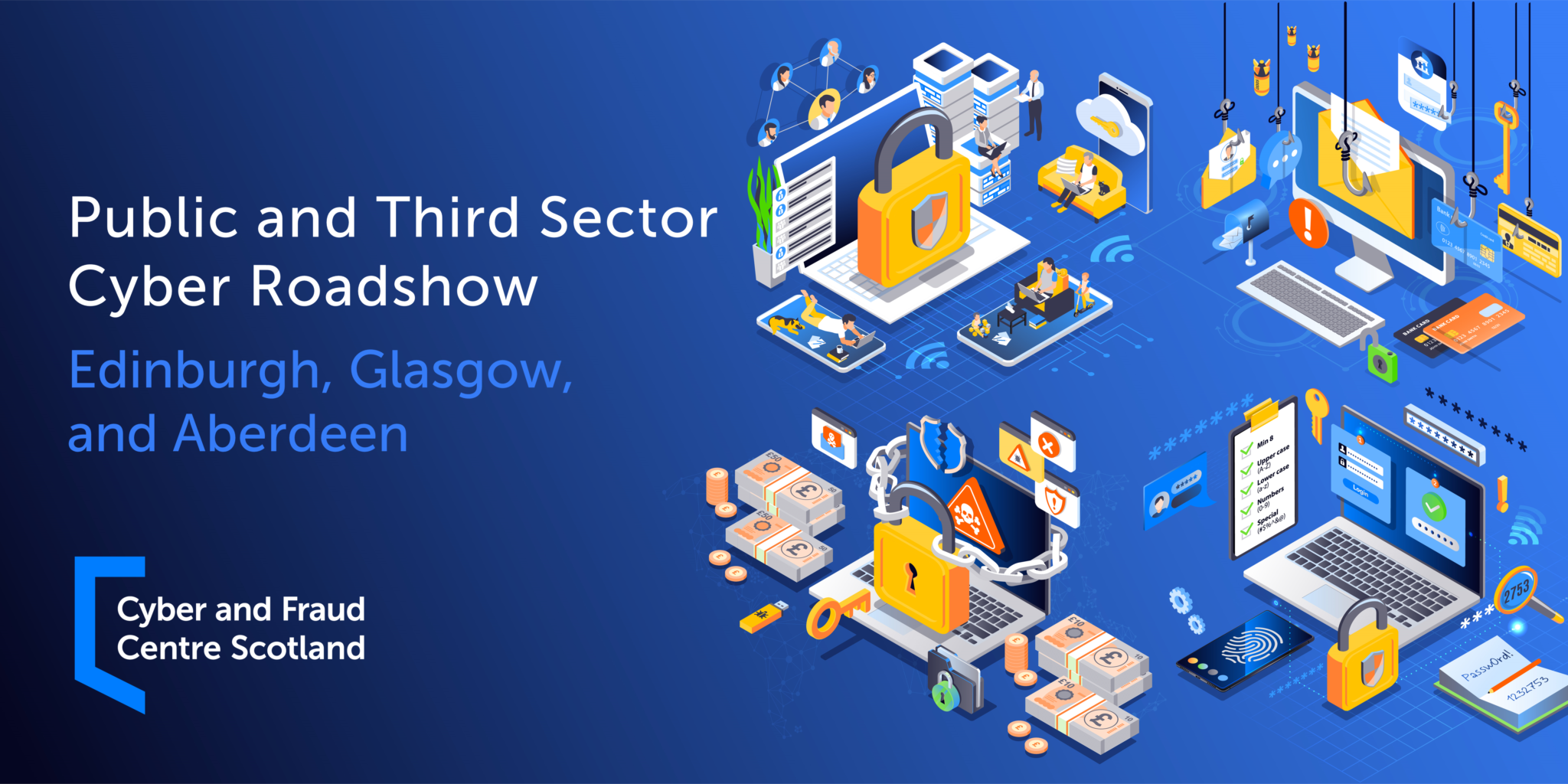 Cyber and Fraud Centre Public and Third Sector Roadshow
The Cyber and Fraud Centre is hitting the road and will deliver a series of events for Public and Third sector organisations across the country. These events will focus on discussing some key cyber security topics you and your organisation or charity should be considering for 2023.
Everything discussed will tie in with additional resources available and help you fully utilise these within your own school, college, or university. There will be guest speakers at each event, but the overall topics will be the same across the board. Each event will be in person giving everyone an excellent chance to network with others working within education and academia interested in cyber security.
The dates include:
ScotlandIS opportunity for employers
If you're an employer looking to build a strong and secure organisation, we are keen to hear from you.
We are looking for employers who would be interested in finding out more about new recruitment initiatives to access hires for entry level cyber security roles.
Cybersecurity threats continue to rise, and as a result, organisations need to take proactive measures to protect their sensitive data and systems. By participating in these types of initiatives, you'll have the opportunity to connect with and hire highly motivated individuals with a passion for cybersecurity.
These entry-level candidates will be eager to learn and will be equipped with the foundational knowledge needed to succeed in the field.
Not only will you be filling critical cybersecurity roles within your organization, but you'll also be investing in the development of the next generation of cybersecurity professionals. If you are interested in finding out more, please contact [email protected]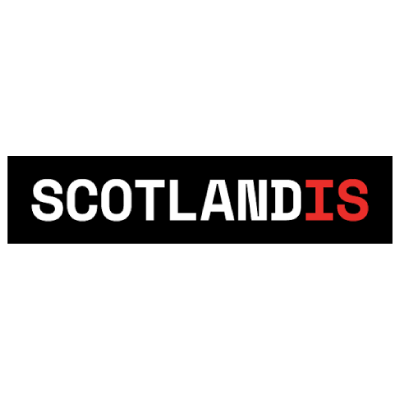 Community Learning and Development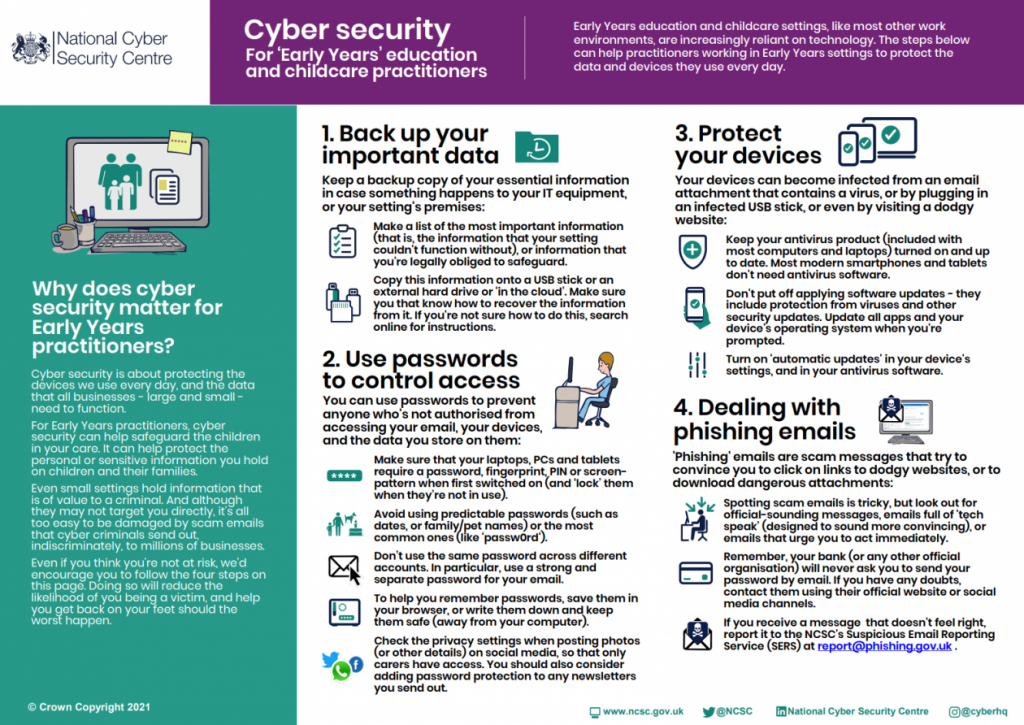 Cyber security advice and guidance for childcare providers
All childcare providers want to create a safe and secure environment for the children in your care. As we become ever more reliant on digital technology it is increasingly important that you protect data (on children, staff and families), finances and also the integrity of any digital systems you use, including email, communication channels and databases.
There are a handful of steps you can take to minimise the potentially costly and disruptive effect of a cyber incident, and better safeguard the children in your care, as well as your business's finances and reputation. This short seminar is for anyone working in childcare in Scotland. It is run by the National Cyber Security Centre (www.ncsc.gov.uk), and supported by the Scottish Government, Education Scotland and Care Inspectorate, as part of CyberScotland Week. It will provide you with advice and steps you can take to minimise the likelihood and impact of a cyber attack on your setting, and information about where to get help and advice if you need it.
Please click here to download e-pamphlet PDF Early Years practitioners: using cyber security to protect your settings.
Digital Youth Work builds cyber resilience for young people
Supporting young people to use tech in positive and secure ways was up at the top of the agenda at the recent Digital Youth Work conference. The event took place on Safer Internet Day, was organised by YouthLink Scotland and hosted by Abertay University and the cyberQuarter. It brought together youth workers from across Scotland and further afield. Being able to get together in person to talk, connect and learn felt like a real treat. Watch the video for a quick insight into a fabulous day including input from MSP, Jamie Hepburn, Minister for Higher Education, Further Education and Employment, and some of the keynote speakers.
91% of delegates said the conference helped them develop knowledge, skills and awareness around cyber resilience. One youth worker said, "I think it confirmed my own thoughts around the need to support communities to become digitally empowered. I am concerned that we are sliding back on this. I think that we need to really focus on upskilling CLD staff in this area."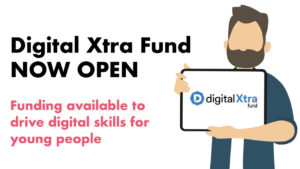 Digital Xtra Fund now open
Digital Xtra Fund has launched this year's Round VIII (2023/24) Grant Awards, with the aim to help drive digital skills among young people. To date, the Fund has secured almost £1 million to deliver coding and tech clubs and initiatives nationwide.
Supported activities must be delivered between 1 July 2023 and 30 June 2024 and delivered entirely in Scotland. Activities must also focus on engaging young people aged 16 and under. Applications are welcome from UK-registered companies, charities, chartered bodies, local authorities, schools, colleges, or universities actively involved in the provision of computing education or digital technology related activities, especially for audiences from excluded groups or backgrounds.
To help applicants with the grant application, Digital Xtra Fund will also be delivering two webinars. New this year, Digital Xtra Fund will also be delivering four in-person sessions in Aberdeen, Dundee, Glasgow, and Edinburgh giving prospective applicants an opportunity to ask questions to the Digital Xtra Fund team about the grant application.
The deadline for submissions of the grant application is Thursday 6 April 2023 at 15:00. To find out more about eligibility criteria, online application and details about the webinars, please visit: https://www.digitalxtrafund.scot/apply/.
For more information read here
Attend #connect23 and expand your cyber knowledge
Connect23 is a brand-new series of events delivered by SCVO exploring digital inclusion and digital evolution. A series of free, one-day events, that will bring people together to learn and talk about the brilliant digital inclusion and digital evolution work happening in Scotland.
At their in-person and online events, they'll explore Scotland's digital landscape and think about ways we can work together to form a network of organisations passionate about doing digital well. They'll also look at good practice and barriers to progress, and develop ideas on how together we can build a digitally confident and inclusive Scotland.
#connect23 is all about Collaboration, Opportunities, Navigation, Networking, Evolution, Community, Technology, and they look forward to you being a part of it!
More information is available here
Book now for
Dundee – 20 April 10:30 – 14:30
Glasgow – 2nd May 10:30 – 14:30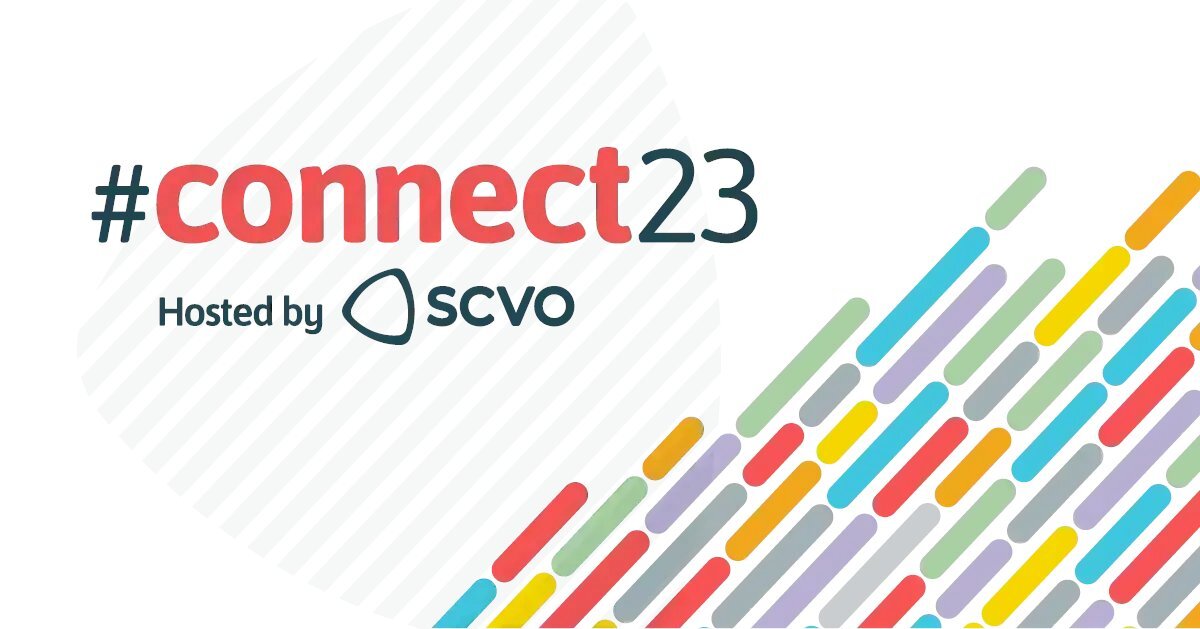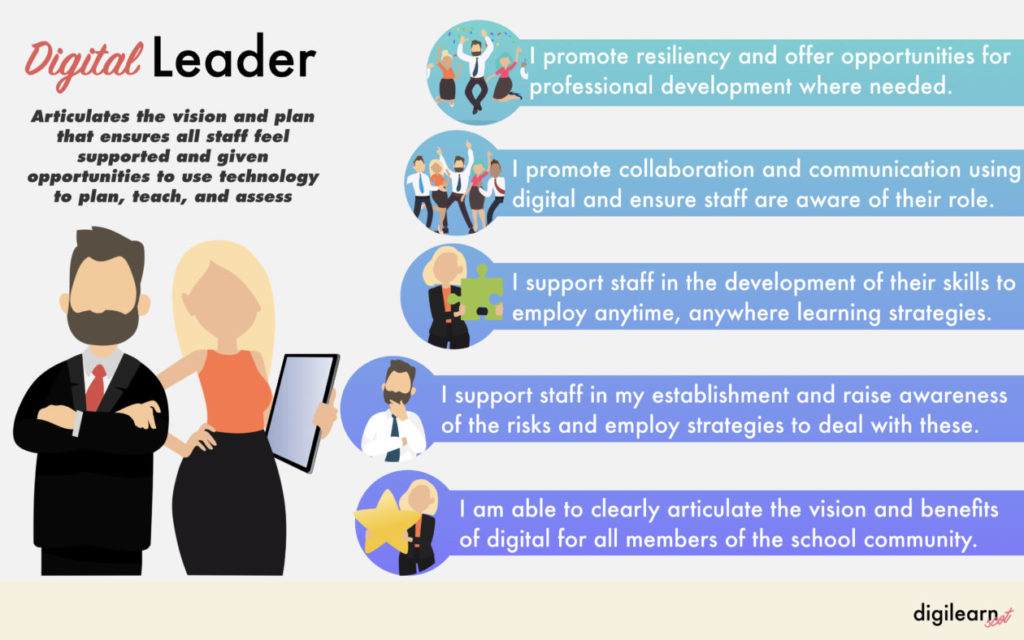 Digital Leader Toolkit helps improve teaching of cyber skills
This brand new professional learning session will support teacher digital leaders to develop their approaches and practice to improve outcomes. It will support digital leaders to reflect on prior and current work, evaluate the needs of colleagues and plan strategically to develop the skills of those around them.
Anyone can sign up; whether you are in an official leader or champion role or not.
Cyber security skills are vital to Scotland's economic growth
A new action plan published by Skills Development Scotland highlights the importance of digital skills to improve productivity and growth in Scotland.
The Digital Economy Skills Action Plan (DESAP) shows that digital skills are no longer the preserve of just the technology sector, and that digital talent is now essential for all of the country's key industries.
Launched during Scottish Apprenticeship Week 2023, DESAP also states how important work-based learning is for training new workers, and upskilling and reskilling existing employees, to help build the nation's digital capability.
Key recommendations in the DESAP report include:
establish a new equality, diversity & inclusion advisory group to provide expert advice to break down barriers and improve access to training and jobs for those in rural areas and also "protected characteristic" groups which helps widen the talent pool

the creation of a new toolkit which will allow employers to assess digital skills in the workplace, and then source the right training to enhance their digital capability

increasing the number of further education students that get access to technology-led work placements, and also increasing the number of tech experts that visit schools

introducing digital skills such as data management and cyber security into non-technology education and apprenticeships such as agriculture, construction, hospitality, and early learning and childcare

blending entrepreneurship and enterprise skills into technology apprenticeships to encourage more start-ups

implementing a new fast-track digital skills training model to help employers find people with the right skills more quickly
More information can be read here