We had the opportunity to speak with Professor Simon Hepburn, CEO of the UK Cyber Security Council, about his journey in the field of cyber security and the work being done by his organisation. The UK Cyber Security Council was established to develop, promote, and steward nationally recognised standards for cyber security, making the UK the safest place to live and work online.
Tell us a bit about your background and your journey so far in the field of Cyber Security in the UK.
My education starting point was far from successful, as I realised the importance and impact of education months before my exams and ended up leaving secondary school with no qualifications. This was a wakeup call and has informed my belief in the importance of education and lifelong learning and personal development. Since then, I have worked within the education, skills and charity sector for over 25 years both in national and international organisations, in Director and Chief Executive roles.
Whilst I am not a technical cyber security expert, I do bring a wide range of knowledge and expertise that is required to stand up an organisation, create partnerships and collaborations to co-produce work, engaging with a wide range of stakeholders including business and government departments. The role as CEO of the UK Cyber Security Council is to be the external face of the organisation, raising the profile of the organisation and the cyber security sector. I am thoroughly enjoying working in the sector and would like to thank practitioners and stakeholders for supporting me and the organisation and their passion and commitment to give back to the profession.
Could you share with us about your organisation, UK Cyber Security Council, and about the on-going projects that develop, promote and steward nationally recognised standards for cyber security to make the UK the safest place to live and work online.
The UK Cyber Security Council has 5 key pillars of activity, Professional Standards, Ethics, Careers & Learning, Outreach & Diversity, and Thought Leadership & Influence. Each pillar focuses on a key area of activity within cyber security. We aim to support and enhance the knowledge, skills, and awareness of practitioners, organisations, and the wider public.
Each pillar comes with its own stream of work, for example piloting specialisms with our partners to develop cyber security Chartership, working with educational and certification bodies to demystify the routes into and through cyber careers, and to better inform employers and candidates on which specialism matches their skillset. We have achieved a lot in the last year and our strategy Chartering a Cyber Future 2025 lays out our roadmap and goals for the next 3 years as we work to elevate the profession and those within it.
Tell us about your partnership with CyberScotland and how you think that could impact the cyber security awareness work across sectors in the UK, as well as UKCSC's work and presence in Scotland.
We are really pleased to be in partnership with CyberScotland. Vanessa my Director of Programmes and Partnerships visited colleagues in Scotland last year where we met with key stakeholders. We were really impressed with how the team galvanised key partners and worked in collaboration to develop and deliver on their strategic aims. By working in this collegiate way we raise cyber security awareness across all sectors and by working with the Council, this presents an opportunity to share the models of good practice and thought leadership across all of the UK.
Do you have a message for aspiring cyber security professionals who may be considering career prospects in the field currently?
There is a skills gap for cyber security professionals at all levels from early talent to experienced professionals. There are great opportunities out there. You do not have to be a computer programmer or IT specialist to join the profession, as there are may roles that exist within the profession that require people with different skills, backgrounds, and experience. There are many free online programmes, and courses that could be a good taster. I would advise people to check out our website to find out more about routes into the profession, the different specialisms and chartership. We also have a new career mapping tool that many people are finding helpful.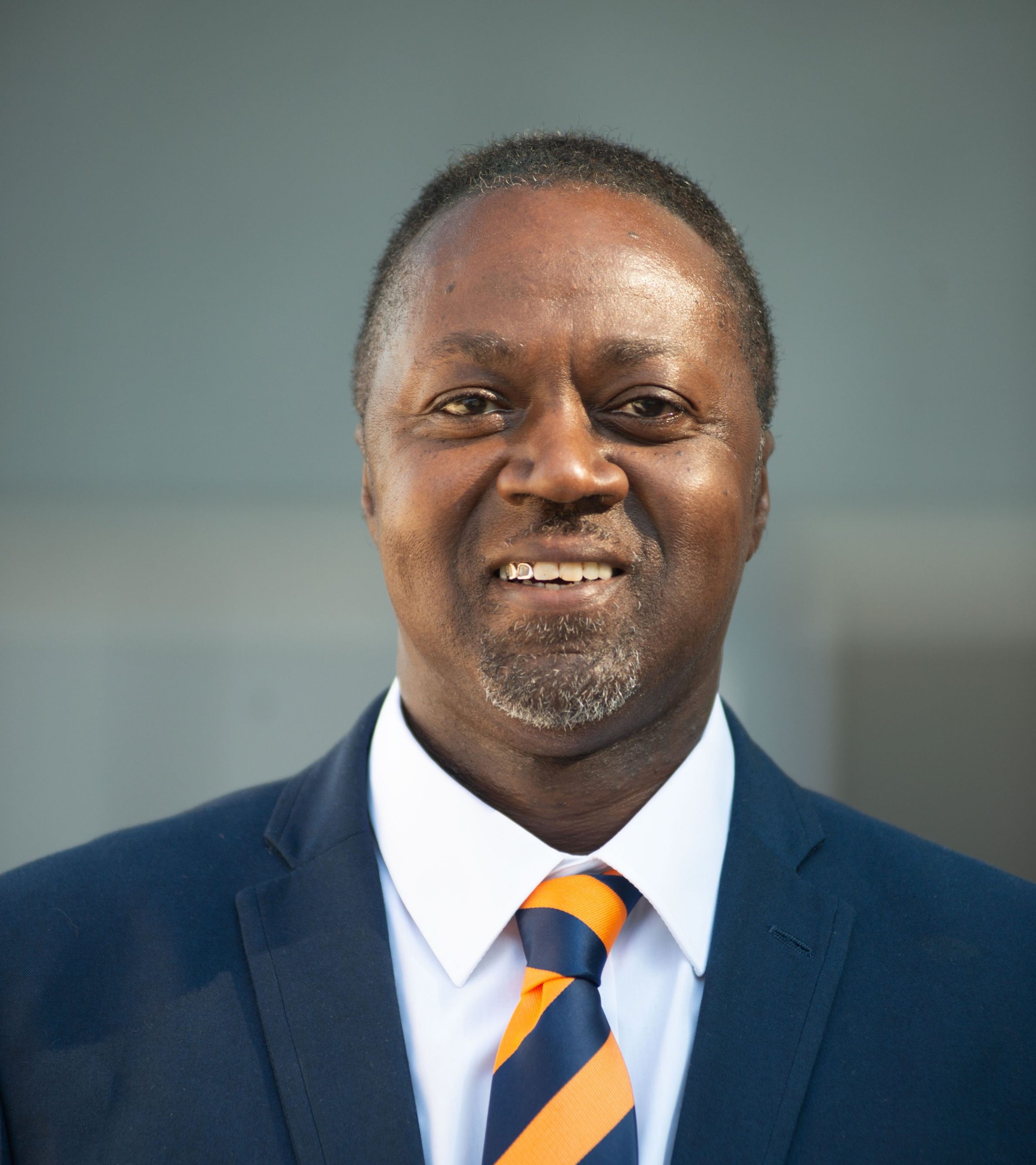 Professor Simon Hepburn joined the Council in September 2021 and is a charity and education executive with over twenty years' experience in a variety of national and international organisations. He has previously been chief executive of a charity and has founded two others, and has held director roles with a variety of charities, multi academy trusts and businesses. He was also a Trustee Board member of ACEVO (Association for Chief Executives of Voluntary Organisations) and has sat on the BBC Charities Advisory Board.