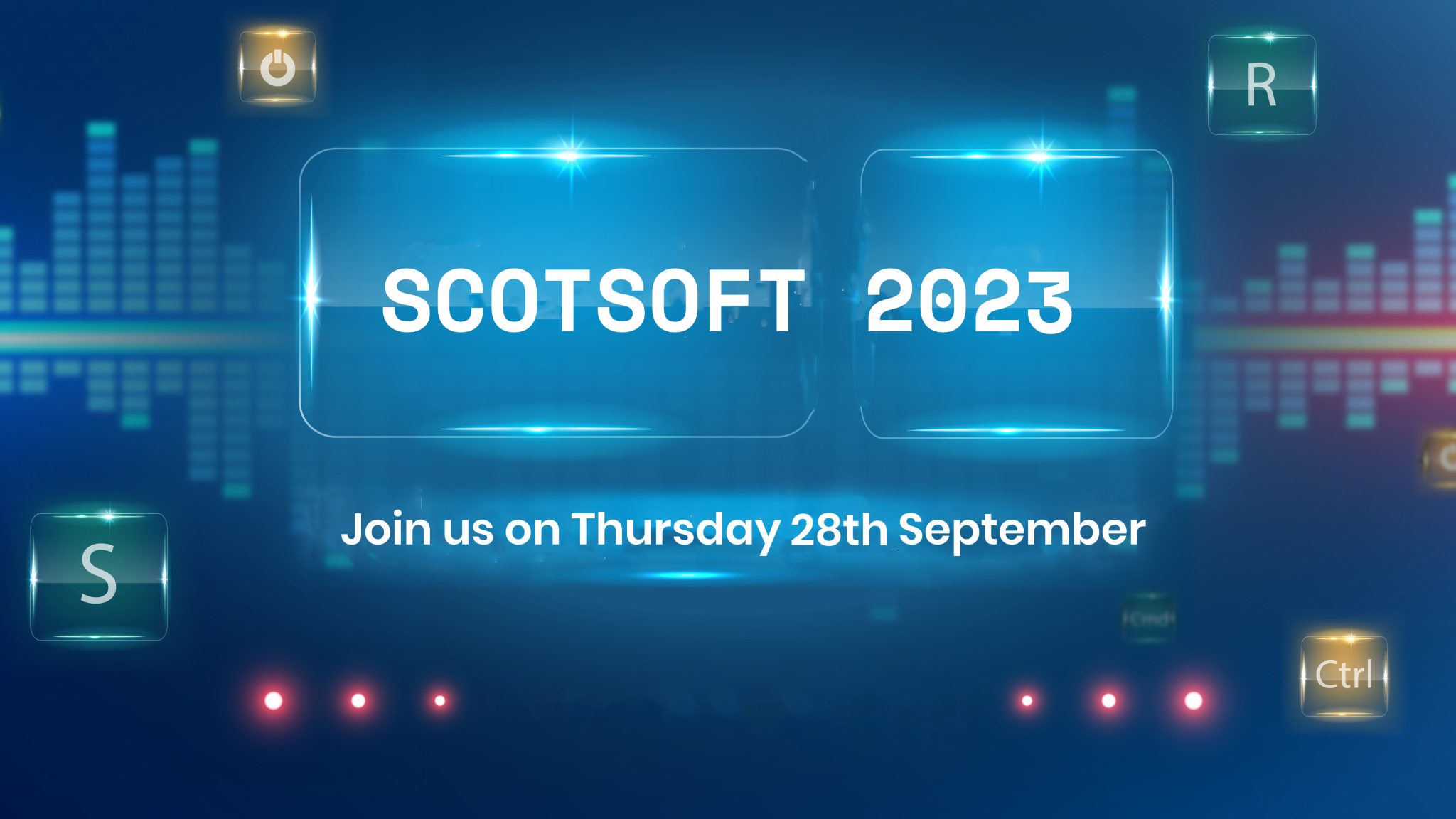 ScotSoft is back! Scotland's leading and most anticipated tech conference will once again be held in person at the EICC on Thursday 28th September 2023. Join to hear from a fantastic range of speakers bringing us future trends, opportunities and strategies that will ensure Scotland's digital community continues to grow and prosper.
As one of the Scotland's biggest software conferences for over 25 years, ScotSoft allows you to connect, learn, and innovate while meeting new talent at the Young Software Engineer of the Year Awards. This year, the event offers an unparalleled opportunity to gain invaluable insights from industry leaders, collaborate with peers, and explore the latest industry trends.
Check out the ScotSoft2023 official website for more details.