We caught up with Chris Pinder, to discuss how he got into the field of cyber security and what advice he would give to aspiring cyber security professionals who may be considering this career path.
Tell us a bit about your background and your journey so far in the field of IT and Cyber in the UK.
I'm a very late entrant to the field of cyber security and became involved completely by accident. My career to date has predominantly been in the physical security sector, working for a trade body and then an industry inspectorate.
My move across to cyber security happened when I saw a job advertised for a 'Security Lead' within my local Growth Hub. It wasn't until the interview stage that I was informed that their definition of security was cyber security rather than physical security. Cyber was the one aspect of the holistic security sector that I had no previous involvement with, so, when I was offered the job, I jumped at the opportunity to explore, what was for me, a new aspect of the security industry.
Whilst in that role, through contacts and events, I became aware of IASME as a prominent company in the Growth Hub region and in the industry. Following my introduction to IASME, I was impressed by their company goals and aspirations and how the organisation was managed. When they offered me a Business Development role, I didn't have to think twice. That was six years ago. The rest, as they say, is history!
I feel very fortunate to have made a career from 'security' – be it physical or cyber, security is an amazing sector to be in. It has taken me on a journey that has been national and international and has given me the privilege of meeting some fantastic businesses with inspirational people and customers that have since became good friends.
Could you share with us about your organisation, IASME, and about the on-going projects that support organisations improve their cyber security, risk management and good governance.
IASME offers a range of effective and practical cyber security and counter fraud certifications for organisations of all sizes. We do this by working alongside a network of over 280 Certification Bodies based across the UK and Crown Dependencies. Most people will know IASME as the National Cyber Security Centre's Cyber Essentials Partner – this is a status we are incredibly proud of!
In addition to this, we also deliver other certifications such as IoT Security Assured, Counter Fraud Fundamentals, Maritime Cyber Baseline, and Civil Aviation Assure. We were founded 10 years ago, with the basis of the companies creation being our original certification scheme 'IASME Governance,' which was designed to be a practical alternative to ISO 27001, especially for smaller organisations. IASME Governance has very recently gone through a full review and is now known as IASME Cyber Assurance.
The certifications we deliver demonstrate that organisations' have implemented vital security controls. This then provides a valuable reassurance and peace of mind to their respective customers, potential customers and supply chain.
It is important to IASME that our certifications are accessible to all organisations, even to the smallest of businesses. In that regard, we offer support tools such as our Cyber Essentials Readiness Tool. This free online interactive questionnaire available on the IASME website helps to break down the jargon that can sometimes be a barrier to those who may not be technically minded or those at the start of their cyber journey. It can help organisations to gauge their current level of cyber security in relation to where they need to be to achieve Cyber Essentials certification.
As mentioned previously, we also have a fantastic network of Certification Bodies based throughout the UK. Most of our Scottish Certification Bodies are also Scottish Business Resilience Centre Trusted Partners and have made a huge impact to improving cyber resilience throughout Scotland.
Tell us about your partnership with CyberScotland and how you think that impacts the cyber security awareness work across sectors in the UK, as well as IASME's work and presence in Scotland.
We are probably the newest members of CyberScotland and proud to be part of such a great Partnership.
All 16 Partner organisations have differing audiences, skill sets and attributes. Despite these specialisms, collectively the Partners share a common desire to enhance the cyber resilience and governance of the business community.
Between the 16 partners, there is a significant reach across the business community. A coordinated, cooperative and true partnership approach is an extremely effective way of delivering great initiatives and distributing key messages throughout Scotland, across the UK and internationally.
Do you have a message for aspiring cyber security professionals who may be considering career prospects in the field currently?
Yes, 'Go for it!'.
As mentioned, I am a comparative late comer to the world of cyber security and wouldn't change the career path I have had. However, I am equally sure that my career would have been just as enjoyable if cyber security had been my start point.
Since being with IASME, I have met numerous cyber security businesses and their employees. Whatever your skillset and whatever you want from a career, there are numerous opportunities to meet your ambitions. For me, I like variety and that's exactly what I have. A variety of responsibilities, a mix of customers and a diversity of employees means I am learning something new every day.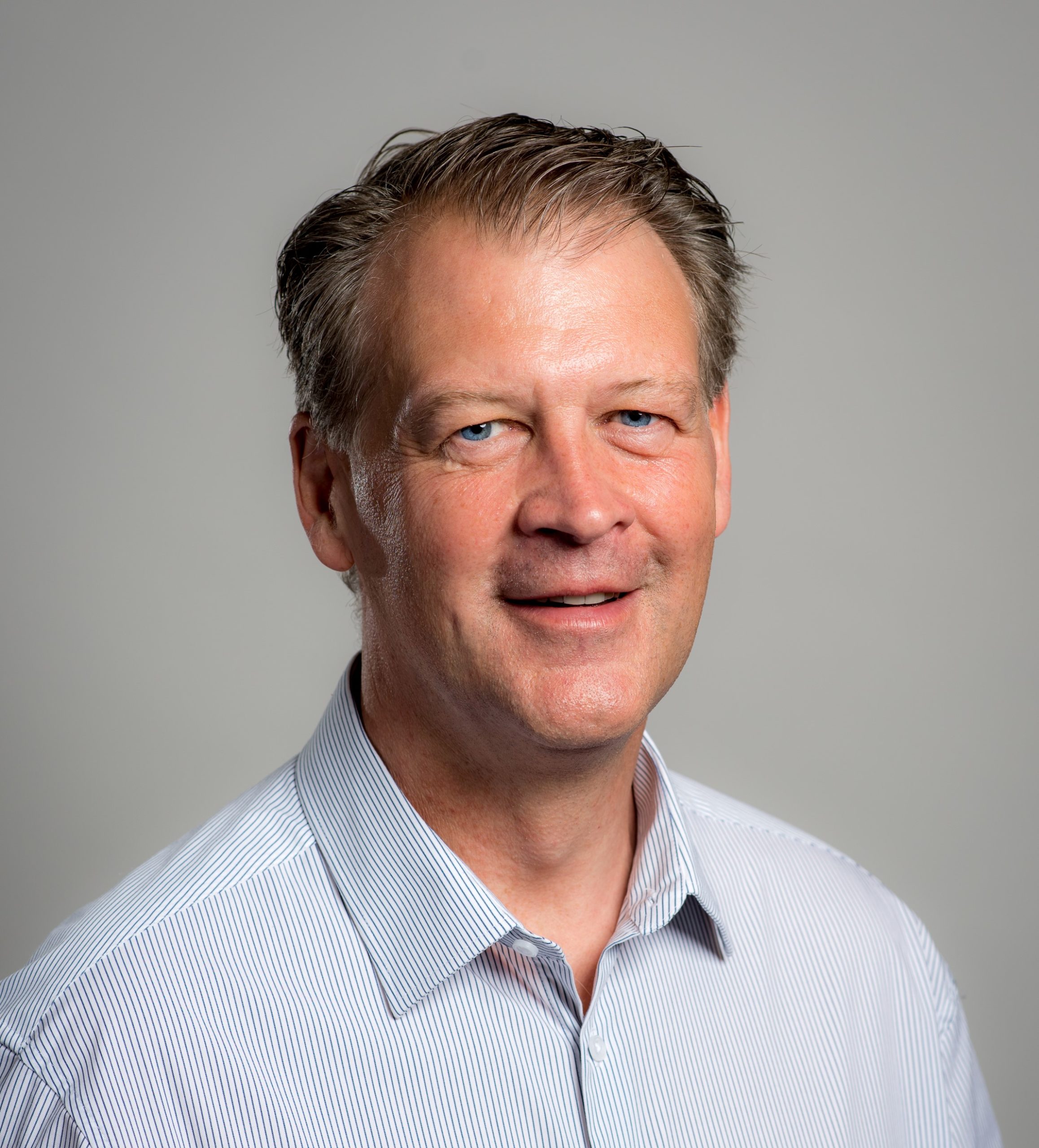 Chris has over 20 years experience in the wider security industry from physical security to fire protection. While working for key industry bodies within the sector, Chris has been responsible for building strategic partnerships and for promoting innovative UK security solutions to an international audience.
In 2015, Chris made the move into cyber security when he was appointed cyber security lead for the Worcestershire Growth Hub. In 2016 he joined IASME where he is now Chief Operating Officer.